MSI GS60 6QE-084MY
MSI GS60 6QE-084MY
Windows 10 Home
Ghost Pro 4K
Latest 6th Gen. Intel® Core™ i7 processor-

Skylake i7-6700HQ+HM170

GeForce® GTX 970M graphics with ultra performance-3GB GGDDR5
15.6" THIN STEALTH TECHNOLOGY
15.6" Full HD IPS,Anti-Glare (1920x1080), Wide-viewing angle
RAM:DDR IV 8GB x2

256GB SSD (PCIE GEN3 NVMe) +1TB (SATA) 7200rpm

HDD
Built-in 4K LCD with 3840 X 2160 resolution (optional)
NVMe M.2 SSD by PCIe Gen3 X4 up to 2200MB/s speed(Optional)
Thunderbolt 3 supporting 40Gbps ultra speed data transfer rate, dual 4K monitor output, and portable charging power up to 5V/3A (Optional)
USB Type-C reversible plug
Exclusive ESS SABRE HiFi DAC for lossless, high-quality audio
Nahimic Sound Technology delivering 360? immersive audio experience
Sound by Dynaudio 2 channel speaker system
True Color Technology for increased color contrast and greater image detail
Exclusive SHIFT technology boosts performance under controlled noise & temperature
Exclusive Cooler Boost 3 Technology
SteelSeries Engine to personalize your play style
Keyboard by Steelseries with full color backlighting
Killer DoubleShot Pro (Killer Gb LAN + Killer 802.11 a/c WiFi) with Smart Teaming
Xsplit Gamcaster free premium license for 1 year
Matrix Display supporting 4K output up to 3 external monitors
Stylish brushed aluminum chassis, an idyllic demonstration of beauty
Free Gaming Mouse and Ultra Bagpack with Protection Bag
2 Years Warranty
Latest 6th Generation Intel ® Core™ i7 Processors
The new 6th generation Intel processors require lower power consumption but deliver better performance than before. CPU performance of Core i7-6700HQ is 20% faster than i7-4720HQ under average usage.

*This specification may vary by model.
PCI-E GEN3x 4 SSD – Ultra Speed Storage
Get in the game before everyone else with the latest PCI-E Gen 3.0 x4 bandwidth utilizing NVMe technology on single M.2 SSD. Harness the full performance potential of the Gen 3.0 SSD through the optimization of the hardware and software outputting extreme read speeds up to 2200MB/s, 5x faster than SATA3 SSD's.

"SHIFT" – Boost Performance under Controlled Noise & Temperature
The exclusive MSI "SHIFT" technology pushes system to the extreme while minimizing noise and temperature. Switch between three profiles "Sport," "Comfort," and "Green" to reach balance between system performance and comfortable user experience.

*SHIFT is activated by the FN + F7 hotkey combo, or via the Dragon Gaming Center.



Runs CPU and GPU at the highest frequency for maximum performance.

Limits GPU frequency to level 1. Maintain GPU temperature at a maximum of 89°C.

Disables Intel Turbo boost and limits GPU frequency to level 2. Control CPU and GPU temperatures at a maximum of 85°C.
One Port for Ultra Data Transfer, 4K Pixels and 5V/3A Device Charging
MSI is the first in the world to adopt the Thunderbolt 3 interface on its gaming notebooks. The latest and fastest interface Thunderbolt 3 supports up to 40Gbps data transfer rates and dual 4K displays with daisy chain capabilities. Its USB 3.1 ultra speed interface supports up to 5V and 3A current output for charging.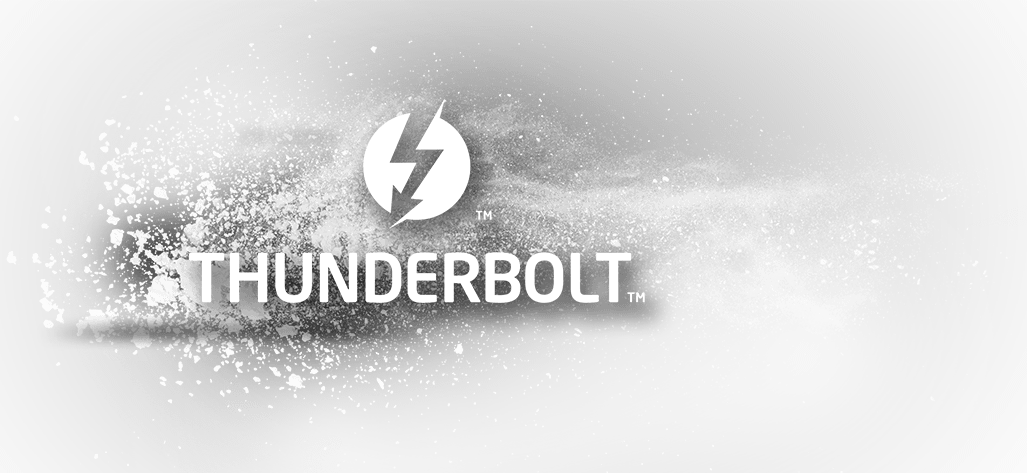 Data transfer speed up to 40Gbps


Charging higher-power devices with 5V @ 3A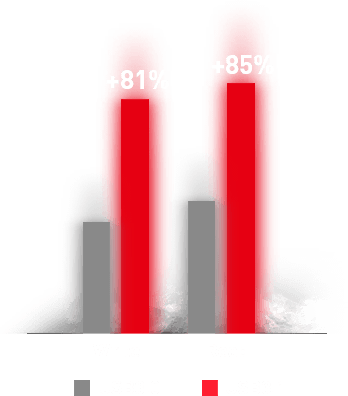 Connect 4K
60Hz display with single Thunderbolt™ 3. Enjoy your game with double the sensation.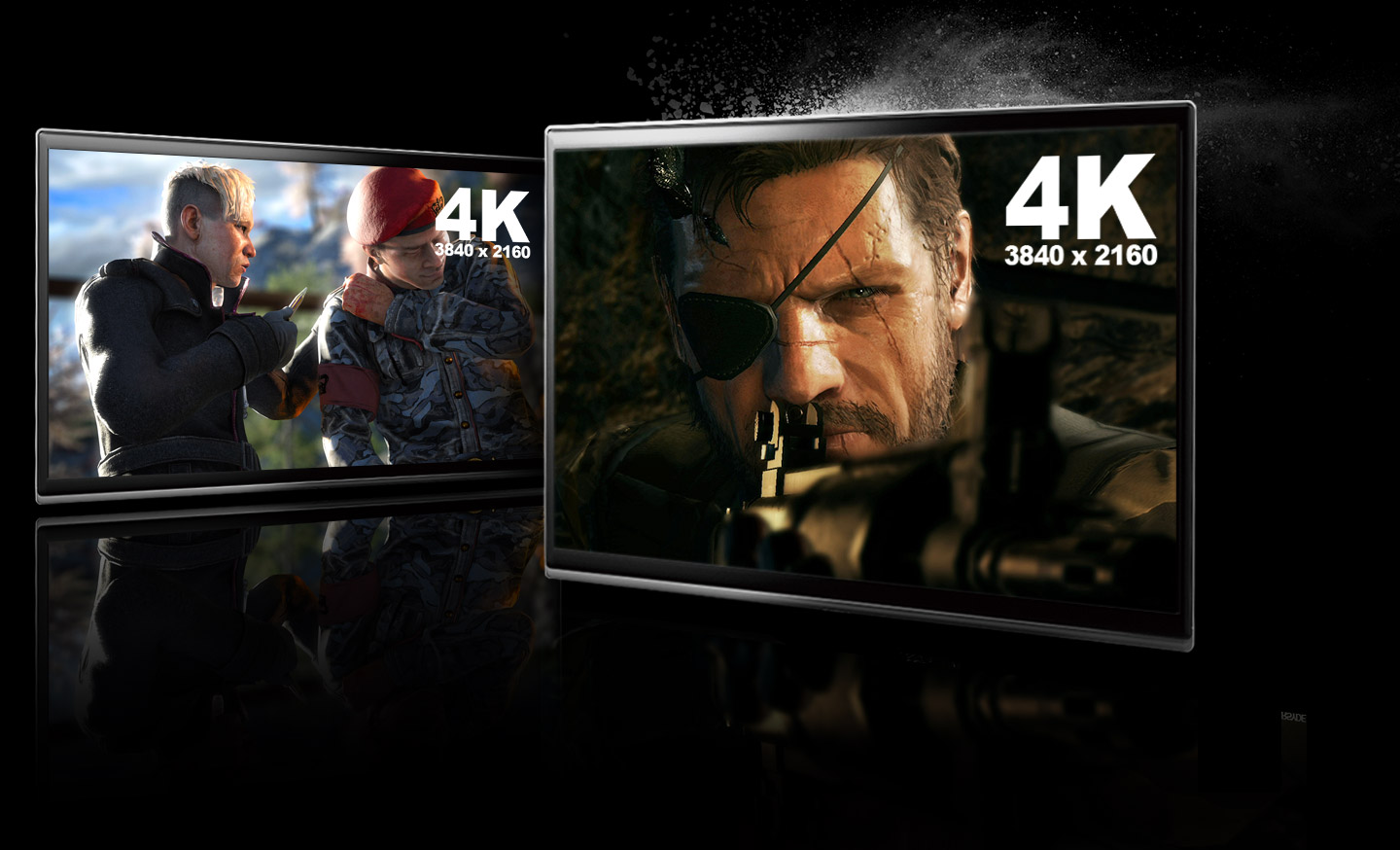 Latest architecture DDR4-2133 Memory Support
Get the best possible performance out of your notebook with support of the advanced DDR4-2133 memory, achieving over 29GB/s in reading speed and 32GB/s in writing. With over 30% faster performance than previous generations DDR3-1600, DDR4-2133 is the new laptop standard to take your extreme gaming experience to the next level.

COOLER BOOST 3: KEEP CALM UNDER PRESSURE
Heat is the most original element on earth. It's pure physics that more energy will generate more heat. Cooling is therefore a knotty task to tackle with. MSI exclusive Cooler Boost 3 technology creates dual thermal modules internally by allocating dedicated heat pipes for GPU and CPU. A total of 4 heat pipes and dual fans actively and effectively push heat out of the system.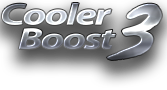 INSANELY POWERFUL. GeForce
®
GTX 970M DISCRETE GRAPHICS CARD WITH GDDR5 3GB VRAM
The GeForce® GTX 970M Series brings extreme, next-generation graphics performance to serious gaming notebooks. As the first graphics solution to reach a score over P9,600 in 3DMark 11, the GeForce® GTX 970M delivers extremely fast and fluid gameplay at the highest settings and resolutions in a lightweight and portable design.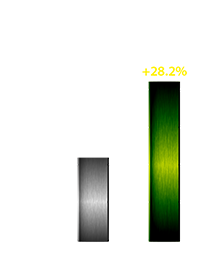 Realistic Gaming Experience Than Ever in 4K UHD(Optional)
With resolution of four times higher than Full HD, ultra high-definition (UHD) display delivers amazing images for immersive gaming experience with up to 8 million pixels. Experience a new level of clarity with breathtaking and brilliantly lifelike detail that makes you feel like you're actually in the game.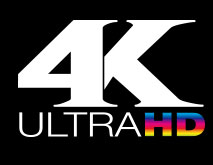 True Color Technology
MSI True Color Technology guarantees that each panel in a MSI notebook comes with the finest precision in color. After examination and an extensive factory calibration process by the MSI True Color Technology, the panel quality will be more accurate, close to 100% sRGB. Hence, each color is delivered with the highest standard precision in detail, guaranteeing excellent color fidelity for many use applications.
MSI has partnered with Portrait Displays, Inc. in developing a level of accuracy for display technology that sets a new standard. Trusting that the displays colors naturally represent the content is MSI's objective.
TRUE COLOR PROFILE
Vision and sound are the most important two factors in this field. You now get to see clearer than your enemies to always get one step ahead of the rest. Besides Gaming Mode, True Color Technology also offers prefect color accuracy for 5 more scenarios. Work or play, you can easily switch to the mode that best suits your eyes. The profile sharing feature permits you to share your True Color settings to other users anywhere.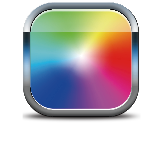 Matrix Display
Expand the vision for extreme gaming experience. MSI innovative Matrix Display supports up to 3 external displays simultaneously (three external or built-in+two external). Multi-task is made possible even during competitive gameplays. Connect the laptop to HDTV display, Matrix Display supports 4K output with a resolution up to 3840 x 2160.
MSI Matrix Display technology creates an ideal environment for extreme gaming experience and pleasant multimedia entertainment.
*GS70 / GS72 : 3 external displays through one HDMI 1.4 and two Mini DisplayPort 1.2
*GS60 / GS40 : 3 external displays through one HDMI 1.4, one Mini DisplayPort 1.2 and Thunderbolt 3 / Super Port (For Thunderbolt 3 / Super Port, a Type-C to Mini DisplayPort cable is required).


WORLD FIRST gaming notebook with Wide-viewing Angle display
Experience better image quality, the Wide-view angle panel enhanced 20% more contrast level and 20% more brightness level than TN panel, with vivid colors and consistent brightness levels whether you're looking at the screen from above, below, the front or the side.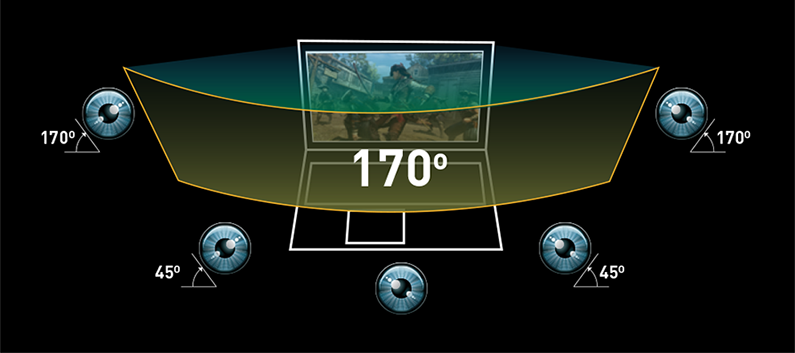 ESS Sabre HiFi Audio DAC – 16x Higher Headset Audio Detail than CD
Push the limits of your audio peripherals and hear the difference with the SABRE Audio DAC. It supports 24bit/192KHz sampling rate and drives high quality headset from 16ohm to 600ohm which gives up to highest sound detail, up to 122dB DNR unmatched by PC, Mac or mobile devices DAC. Discover new details that you've been missing or maintain the upper-hand in competitive FPS matches where every bit of sound counts.

Nahimic Audio Enhancer
Nahimic audio software offers high definition sound technology which boosts the audio and voice performance of your gaming computer. Enjoy an immersive virtual 7.1 sound over your standard stereo equipment!
Immersive Gaming with Top-notch Auditory Sensation
To satisfy consumers' desire to experience high quality sound effects, MSI partners with top audio brand Dynaudio, which has a devoted aspiration for "Authentic Fidelity" to meet this demanding standard and whose loudspeaker systems are often applied by German cars. It equips the MSI G-Series notebooks with top-notch audio features, creating a realistic sound and immersive effects. The Dynaudio speakers boost power amplitude 50% more than the previous generation, meaning a volume increase over 10dBA. All high quality stereo source is transformed into true-to-life, multi-channel sound. No need to purchase extra speakers, wires or speaker stands to appreciate room-filling sound.
The Real Deal:
A Keyboard All Gamers Desire For
Every hardware detail of this keyboard is calculated and especially designed for professional gamers' needs. Better responsive and tactile feedback, optimum WASD zone and support of multi-key inputs are all for gamers to gain full command over gaming missions.



CUSTOMIZE YOUR GAME STYLE
SteelSeries Engine is an app that transforms your keyboard in to a lethal gaming weapon. Here, you can customize each individual key, create different macros, manage keyboard lighting and customize the keyboard to your liking.
Freedom to Play
SteelSeries Engine will automatically recognize what game you are playing and open your saved profile(s) for that game. You can create your own profiles for other applications and then have SteelSeries Engine open the corresponding profile when you start up your application.
Silver Lining Print
See more and do more in the night with high-grade silver lining printed keys. See the full color spectrum on the SteelSeries multicolor keyboard and enjoy longer lasting keys worry free of long-term wear and tear.
*Optional for only few language keyboard layouts
Killer DoubleShot Pro – Protecting Your Ping
Stop losing games to lag with Killer DoubleShot Pro. Protect and prioritize networking traffic while preventing lag spikes so you can game without fear and play at your best. Select programs you want your network to prioritize to ensure maximum bandwidth and track your speeds with the easy-to-use Killer Networking Manager. Killer DoubleShot Pro supports both Killer Gb LAN and WiFi 802.11ac dual band protocol and improves average latency by 3.5 times compared with those utilizing 802.11ac.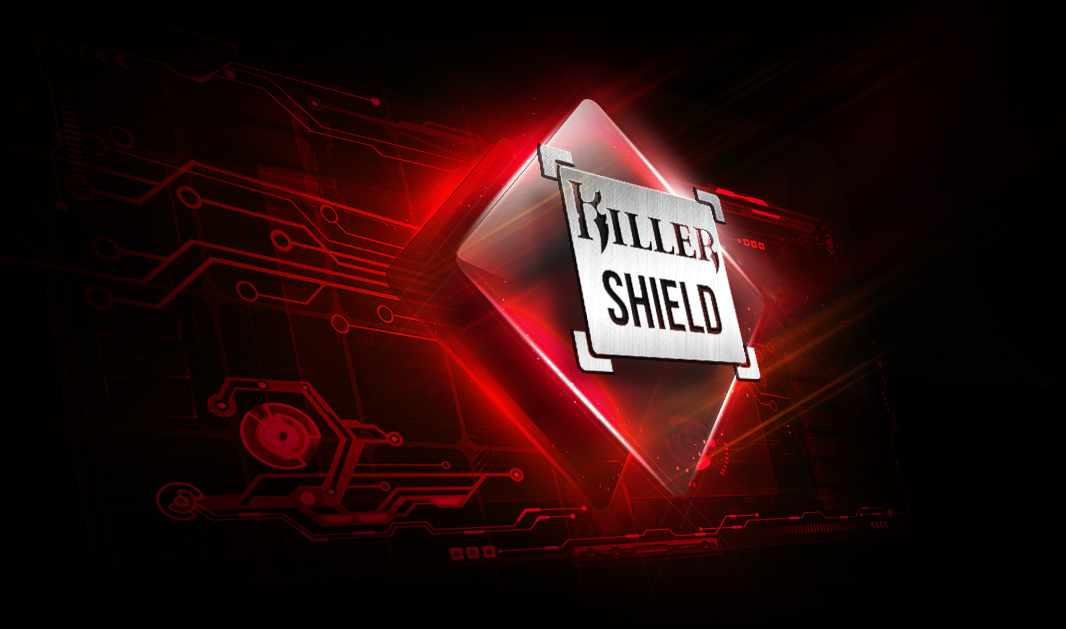 Killer Shield – Smoother Gameplay
One more protection for smoother uploads and download processes. Less pin rate floating reassures more fluent gameplays.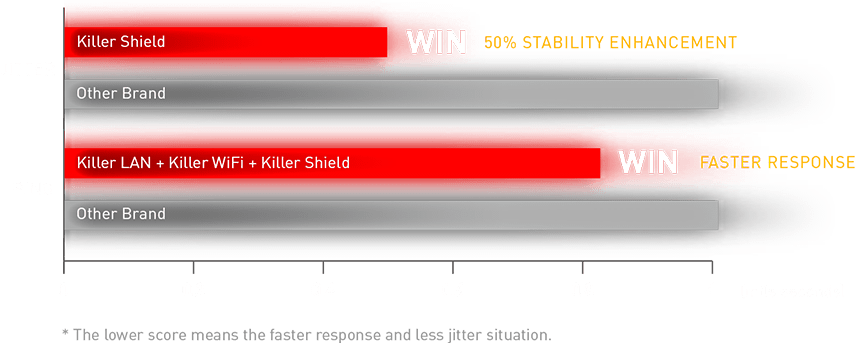 Xsplit Gamecaster Version 2 – Show off Your Skills to the World
Get super professional live streams going by blending into the background with the Chroma Key function introduced in Xsplit Gamecaster Version 2. Record your gameplays and broadcast it live to Twitch, YouTube, UStream and etc.. You may also edit gameplay videos directly on this app. It's simple, easy to use and ideal for sharing your gameplay with friends, family or the world - or for capturing those perfect gaming moments, just for the heck of it. What's more exciting is that MSI extends premium license from 6 to 12 months. Now you get to explore and enjoy becoming a true professional streamer for a whole year for FREE.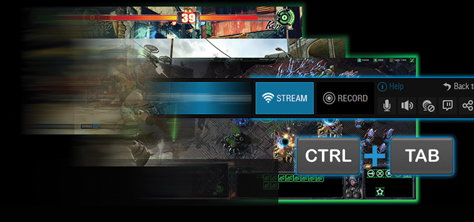 STREAMING
Use XSplit Gamecaster to stream all of your gaming activities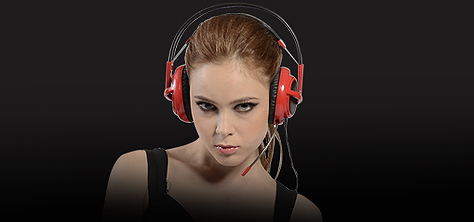 Webcam & chroma key
Add a webcam and show your game face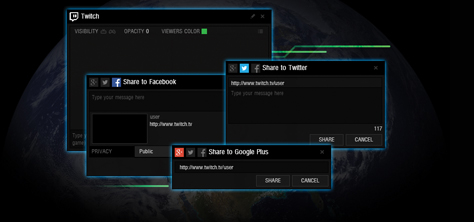 Share your broadcast
Share your broadcast and conquer the world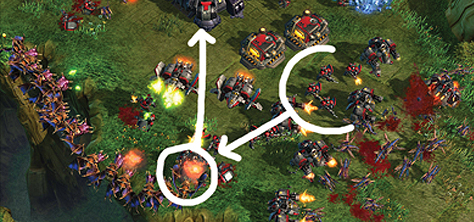 Realtime notes
Draw attention whilst casting with in-game annotations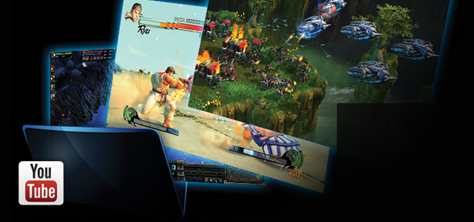 Record & upload
Organize and upload your greatest gaming moments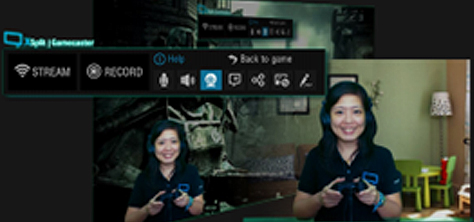 TriDef SmartCam Integration
Revolutionary background removal without the need of a green screen.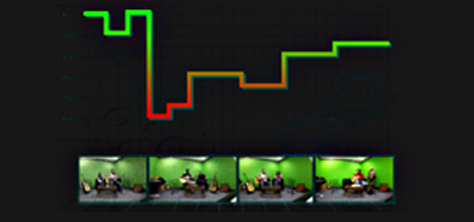 Adaptive Bitrate Technology
Automatically adjusts your bitrate to minimize connection drops so you can enjoy uninterrupted streaming.